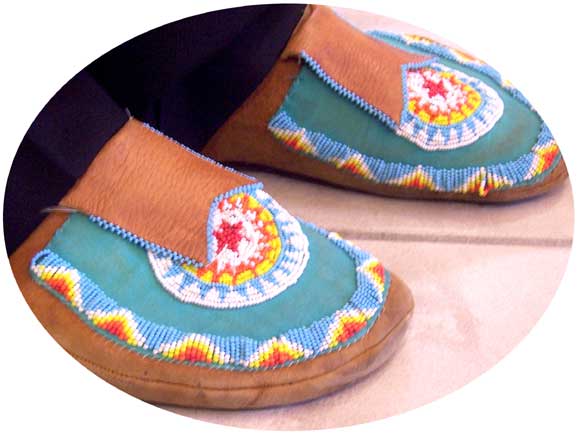 Nyaweñha Skä•noñh,
Welcome to the Onondaga Nation blog.  This blog will be collaborative effort from different voices from the people at the Onondaga Nation.  We will hopefully share a lit bit of why we love to call Onondaga home.
 
It seemed appropriate to think of the beginning of this journey as being able to share the idea of "walking in someone's moccasins" by sharing a picture of my moccasins.
I have a few pair of moccasins but I know exactly how old these ones are. I've been wearing these 'mocs' for the past fifteen years.  The years are significant to me as I made these moccasins in preparation for my wedding at the Longhouse on July 25, 1992.
It was an exciting day for me and my wife and wearing these mocs brings back some of those memories when my wife and I were so young.   But like my mocs, my wife and I are a good fit.
Da•ne'thoh ("that is all"),
Dehowähda•dih