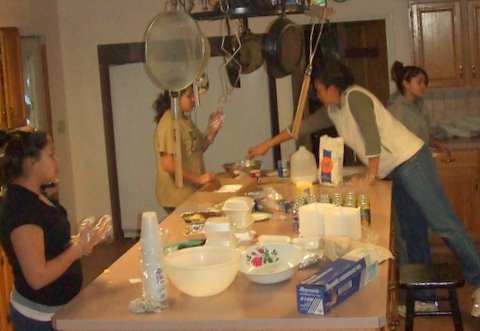 Thursday was a Corn Soup Dinner at the Cookhouse.
Onehogwa' or "Corn Soup" has been served up by the Onondaga forever. It is made from "white corn" which is a type of corn that is only grown among the Haudenosaunee communities. It is so important to us that it is serve it during our ceremonies. So when an invitation is sent out that there is going to be a Corn Soup dinner, you better get there early.
Today the dinner was put on by our young ladies. These girls are raising money to head out to Vancouver to participate in the Indigenous Games to play softball and volleyball against other natives across North America. These games have been going on for a few years and it has been a great success for the youth of our community to set a goal, reach that goal in order to play against the best. But first, lets have some soup!
Da•ne'thoh,
Dehowähda·dih