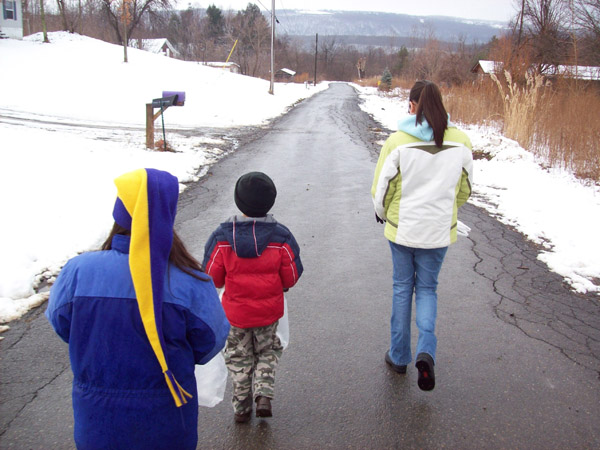 Welcome to the new year of 2008!
At Onondaga we welcome the New Year by visiting year other with shouts of "New Yea! New Yea!" This year was no different as my family and I got our warm clothes on and we headed out with our bags to visit our neighbors.
No one remembers when this tradition began at Onondaga, but everyone has great memories of when they were out New Yea-ing. This year we started walking and it immediately started to rain, then sunshine, followed by hail, cold gusty winds, and finally giant fluffy snowflakes fell from the sky. We were going to work for our treats this year.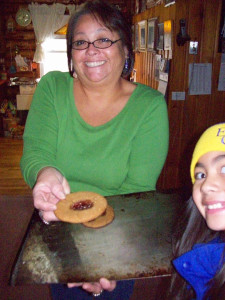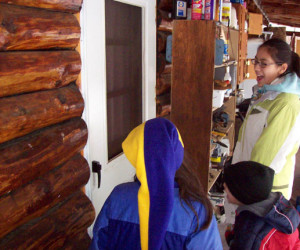 We try to go to as many houses as we can but there are some that we cannot miss. Our first of can't miss houses is my fathers. As part of his New Yea tradition is making homemade molasses cookies. The recipe was my grandmothers (on my mother's side) and she gave the recipe to my father and he's been making them ever since, they are deliciously soft and moist.
After we left my father's place we walked down towards main road collecting as many cookies and seeing as many old friends as we could before we got too cold and had to make our way back home. It is a great tradition.
Happy New Yea everyone!
Da•ne'thoh,
Dehowähda·dih