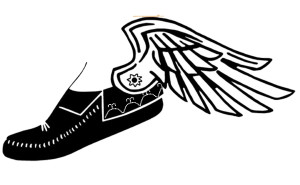 If you're into running nature trails, then we have an adventurous trail run outlined for you. It's complete with steep hills, valleys, mud puddles, rocks and much more.  This is out 5th annual event, you won't want to miss it!
Date: Friday, November 27th, 2015
OAC Ball field, Route 11A, Onondaga Nation (Tsha' Thoñ'nhes)
~ Events: 1-Mile and 5K
~ Entry Fees: $5.00/1-mile and $15.00/5K
~ Time: 8:30am Registration and Welcoming
~  9:30am 1-Mile with 5K to follow afterwards
~ T-Shirts available for sale day of run Online Registration: www.getentered.com OR forms also at Nation Arena and Field House
~ Ribbons and Awards for youth & adults
~ Register by November 13th and receive a FREE long sleeve shirt
~  For more information contact Shirley Hill or Ron Toledo @ 498-6813
~ Water, hot chocolate, coffee and delicious foods sold at concession stand
~ If you're not running in either event, come cheer on those that are!