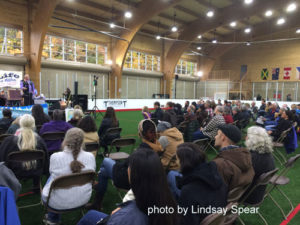 Cannonball, North Dakota—The Onondaga Nation's General Counsel, Joseph Heath, Esq., arrived at Standing Rock today to offer his services to the water protectors who have been arrested. His career in social and environmental justice spans decades, including an extensive background in Indian Law, criminal defense, and defending against trespass cases.
The Standing Rock Sioux are in a historic struggle to stop the construction of the Dakota Access Pipeline, which threatens the waters of the Missouri River, numerous cultural sites, and the climate of Mother Earth. Thousands of people have joined the Sioux at multiple peaceful prayer camps, representing over 200 Native Nations. Solidarity events and fundraisers are happening around the world.
The efforts to protect the water from the Dakota Access Pipeline resonate strongly with the Onondaga Nation. Their sacred waters of Onondaga Lake and Onondaga Creek have been badly polluted by extractive industry over the past 130 years, depriving them of use of these waters. Onondaga Lake became known as "the most polluted lake in America," and efforts under Superfund laws to clean up the mess have fallen far short of the Onondaga Nation's standards, to be able to drink the water and eat the fish.
The Onondaga Nation, which is located south of Syracuse, NY, issued a statement of solidarity with Standing Rock on August 24. Numerous awareness-raising events have been held, including a round dance at a local mall on Indigenous Peoples' Day, a prayer circle at Onondaga Lake, and a Water is Life benefit concert on October 22 that raised over $7000 and a truckload of winter gear that will soon be making its way to Standing Rock. Numerous Onondagas have spent time at Standing Rock over the past two months.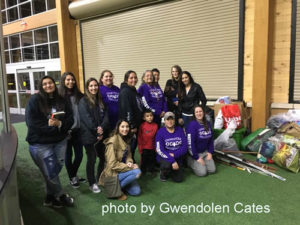 "Sending Joe is another way to support the water protectors," explained Tadodaho Sidney Hill of the Onondaga Nation. "We're able to send someone who has experience in these kinds of situations, in addition to sending supplies."
Prayer walks and events have been increasingly met with arrests and use of force by militarized law enforcement. On Tuesday, Dave Archambault II, chairman of the Standing Rock Sioux called on U.S. Attorney General Loretta Lynch on Tuesday to investigate law enforcement tactics against activists. Over the weekend, at least 127 water protectors were arrested at a peaceful march after police in riot gear carrying rifles confronted them.
"There is a tremendous need for lawyers," said Heath, a longtime member of the National Lawyers Guild.
Heath is no stranger to abuses of power by law enforcement. He gained extensive experience in civil rights litigation as one of the four lawyers representing a class action against New York State for the 1971 Attica prison assault and brutality, resulting in a $12 million settlement in 2000.
Heath has served as General Counsel for the Onondaga Nation since 1982, focusing on archeological site and unmarked burial site protection; NAGPRA repatriation and litigation; hunting and fishing rights; treaty rights; and excise tax issues. His most visible work in recent years has been on environmental issues through the Onondaga Nation's Land Rights Action; advocating for a full cleanup of Onondaga Lake, restoration of Onondaga Creek, and helping local landowners get out of oil and gas leases, which played a key role in the effort to ban fracking in New York State.
"We've been fighting an ongoing effort against extractive industries in our traditional territory to protect the water," observed Hill. "Supporting the Standing Rock water protectors goes along with our efforts to protect the environment."
Most recently Heath has supported the legal team assisting the defenders of Seneca Lake. Since late 2014, repeated blockades of a proposed gas storage facility under the shores of Seneca Lake in Watkins Glen, NY, have resulted in over 650 arrests for trespass and disorderly conduct. Heath's work resulted in the dismissal of 42 cases "in the interest of justice," and developed a strong case to challenge hundreds of trespassing allegations. Six more defendants were recently found not guilty of trespassing based on this work.
"I'm going out to Standing Rock to see how I can help," said Heath.