Syracuse.com by Sarah Moses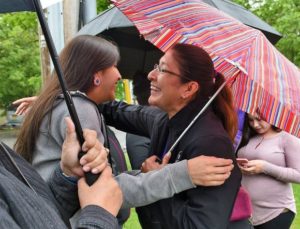 LAFAYETTE, N.Y. — The attorney for the Onondaga Nation has sent the LaFayette School Board a letter requesting a meeting to discuss issues and concerns with the management of the Onondaga Nation School amid a debate over the selection of the school's new principal.
Warren Smith, an assistant principal at Wellwood Middle School in the Fayetteville-Manlius School District, was hired to be principal. Leaders and members of the nation wanted the district to hire Simone Thornton, a member of the nation and a kindergarten teacher at the school.