This weekend will have tons of lacrosse at Tsha' Honnonyendakwha, Onondaga Nation, Route 11.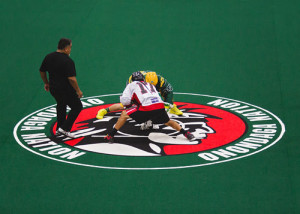 On Friday night the 24th, the men's lacrosse team till host the Allegany Arrows at 8:30. Admission is $5 for adults and reduced prices for seniors and children.   This will be game 1 of the playoff series with the Arrows.  The Redhawks will travel to Allegany for game 2.
Saturday, Tsha' Honnonyendakwha will host the NAMLA Championships.  Teams from various age groups starting with 4-6 yr olds at 10am will play for a NAMLA Championship banner.  Admission is free and the last game is scheduled to begin at 5pm.