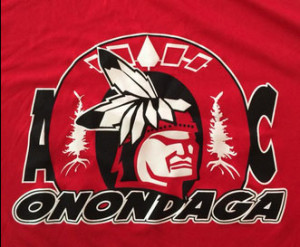 The Onondaga Redhawks and Native Sons will be playing for the Can-Am Championship and the right to play in the 2016 Presidents Cup at St. Catherines Ontario.
Game 1 at Onondaga on Friday Aug. 7th at 8:30.
Game 2 at Native Sons on Saturday Aug 8th at 7 pm.
Game 3 at Onondaga on Sunday Aug 9th at 4pm.
Adult ticket prices are $5.  Seniors and children are reduced prices.