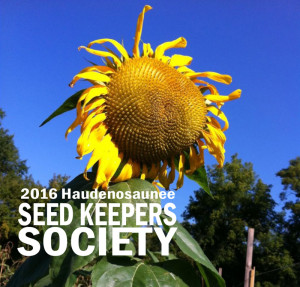 OPEN TO ALL HAUDENOSAUNEE
When: May 5th & 6th 2016
.

Where: Tsha' Thoñswatha' (Onondaga Nation Fire Department Community Room)
.
Bring us your Heritage Seeds to Share!
 .
The Gathering and the Registration is free!
Please send completed Registration Forms to:
(or any questions)
Haudenosaunee Seed Keepers Gathering
c/o Summer Frazier
FAX: 315.498.6814
email: seedkeepsociety@gmail.com
 .
.
.
.
Registration