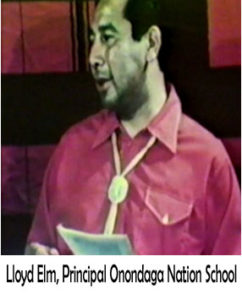 ONONDAGA — The Onondaga Nation's removal of its children from the nation school is not the first time the nation has boycotted the LaFayette school district.
In the early 1970s, Onondaga Chief Lloyd Elm led a similar boycott for similar reasons, according to newspaper archives.
Nation members and parents removed children from the Onondaga Nation School Friday in protest amid a debate over the school's next principal.  Tadodaho Sid Hill declared Friday morning that the school year was over. The district's last day for the school, which has about 130 students, is June 30.